"Gave one to each of the kiddos for Christmas in their stocking and they loved them!"
Carlton S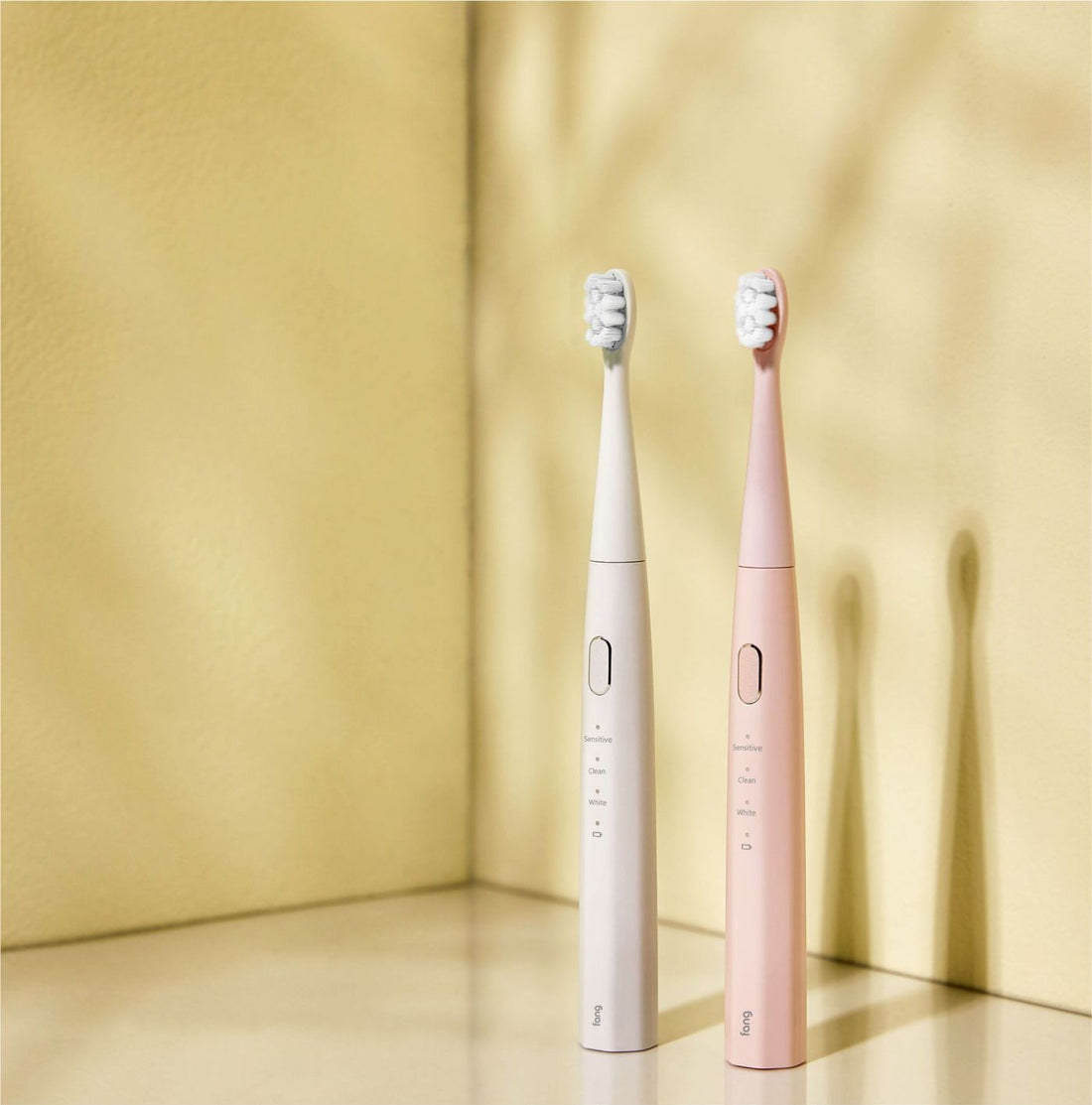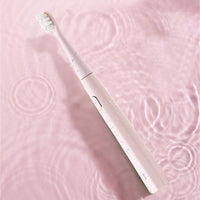 Average Customer Rating 4.6/5 (Over 1K reviews)
E1 Electric Toothbrush
₹

2,999.00
₹

1,999.00
SAVE

₹

1,000.00
What you will get: Fang E1 Electric Toothbrush + 1 Brush Head + Micro USB charging cable + A Guide on how to use your Fang Toothbrush. We will also email you a video demonstration of how to use your brush.
What you will get: Fang E1 Electric Toothbrush + 1 Brush Head + Micro USB charging cable + A Guide on how to use your Fang Toothbrush. We will also email you a video demonstration of how to use your brush.
REAL REVIEWS. REAL RESULTS.
Show more
Want a Dazzling Smile?
Removes stains & yellowness gently
Noticeably whiter teeth in just 2 weeks
Smile, release happy hormones and get noticed
Hate going to the dentist?
Removes up to 5x more plaque.
Reduces gum bleeding more than 2x a manual toothbrush.
Happy dentist = no painful procedures.
Black Bristles are for shoes: 
Our dentist recommended white diamond cut bristles catch dental problems fast. There's simply nothing better out there in terms of bristle quality so you know you're using the best.
Don't like charging: 
700 mAh battery* that lasts for almost 1.5 months.
USB charging cable so charge with any phone charger.
Can also be used like a manual toothbrush when out of charge.
4.6

based on 1K Verified reviews
This is may look like a delicate fashionable toothbrush but it performs. In my own opinion, for the price this is a steal. The vibration is subtle and does not cause any discomfort. It's bristles are better than what I was used to and the quality of the brush is excellent!
This is very convenient to carry and use during traveling. The bristles are dense and soft and the brush head is small so it reaches the corners of my mouth. For someone with a big jaw this may seem a bit small but for ladies and children this seems perfect. I just hope they sell replacement heads on Amazon so I it will be easy to change.
I had bought the S1 in December and I loved it so much that I bought this model for my kids. The E1 is absolute value for money and a nice way to get kids to brush better
Insta Love!
I gifted the pink one to my wife and she just loves it. On a recent trip she brought it with her and her friends went crazy over it. Happy wife happy life!
Got Questions? We've got you covered
It's 5x better: With a manual toothbrush you need to stroke the brush in many directions rigorously to ensure the teeth are cleaned properly. Most people that end up at dentist's clinic with infections or tooth decay are not brushing properly. The Fang E1 is a smart machine. When using this brush you will simply need to glide the brush so that it covers all parts of your teeth without doing much stroking at all. Brushing will be fun and you'll be amazed at how much cleaner your gums and mouth will feel.
Brush Speed: The E1 toothbrush vibrates at 20k per minute. The combo of gentle vibrations with genuine DuPont USA bristles will clean your mouth so much better you will be amazed.
Brush shape: The unique oval shape of the Fang brush head and the long swan neck design lets you cover a wider surface area and hard to reach areas in your mouth.
Fang E 1 Electric Brush has 3 custom modes for dental needs:

Sensitive: This mode is specially for people with sensitive teeth. It's also a great place to start for first time users and kids that have delicate teeth & gums

Clean: This is the everyday clean mode that regular users of electric toothbrushes should use.

White: This higher-speed mode has a deep clean that gets rid of stubborn stains.
Switching between modes is easy just press the Power On/Mode Switch Button to go to the next mode.
Although we seriously doubt you will, you may try it for 100 days and if you don't love it you may ask for a full refund for any undamaged product. You can return the products by emailing us at smile@fangoral.com
Your Fang Brush comes with a one year warranty, which is valid from the date of purchase and expires at the end of this period. A valid proof of purchase is required.

If there's a problem with it simply reach out to us smile@fangoral.com and we will help you troubleshoot. If we're unable to resolve the issue, we will ship you a new Fang. It's that simple.

Your warranty does not cover:
Routine wear & tear.
Disassembling the brush or not using as per instruction manual.
Unauthorized repair work.
Use of non-Fang brush heads on your Fang Brush.
Yes its IP7 grade water proof and we assure you it's a lot of fun.
Don't trust us blindly. Try us for 100 days. You will fall in love with our products & service and if you don't just contact us for a refund. Our customers have great things to say about us and we are confident you will feel the same way.
Your Fang E1 Electric Toothbrush has been designed and developed in California by testing the best-selling medium range electric brushes in the USA with Indian dentists & consumers. When you hold the brush in your hand you will know you have received a very premium product at a ~ 20% discount to the price you would pay in the U.S. Surely you will find cheaper options online, but we expect that Fang user will not put cheap plastic in their mouth just to save what could be spent on a home delivered meal. Your smile is precious!
Delivery should take 3-5 days from the moment of payment depending on your address. You will receive an email from our team with tracking information and an estimated delivery date.
1 x ergonomically designed toothbrush body.
1 x brush head to last you 3 months, yes please change every 3 months for best results.
1 x Micro USB charging cable.
A Guide on how to use your Fang Toothbrush. We will also email you a video demonstration of how to use your brush.
Just squeeze toothpaste onto your brush head like you would normally do with any brush, wet with some water and then put your Fang Brush in your mouth before switching it on. The trick is to turn on the brush after you have put it in your mouth to prevent the paste from dropping in the sink.
Up to 6 weeks, so you don't have to worry about constantly charging it
The Battery Indicator light on the handle of your Fang Brush will turn Red when it needs to be charged.
When it's being charged:
Under 10%: Battery indicator will turn RED
99%-10%: Battery indicator will turn ORANGE
100% charged: It will turn GREEN
When it's turned on:
100%-11% charged: Battery indicator will be GREEN
Under 10%: Battery indicator will be RED
Show more
How Do We Compare?
Designed in California
Dupont USA bristles
Long Swan neck design
3 User Modes
45 days battery life