"I read on askthedentist about plastic floss containing carcinogens."
Radha Y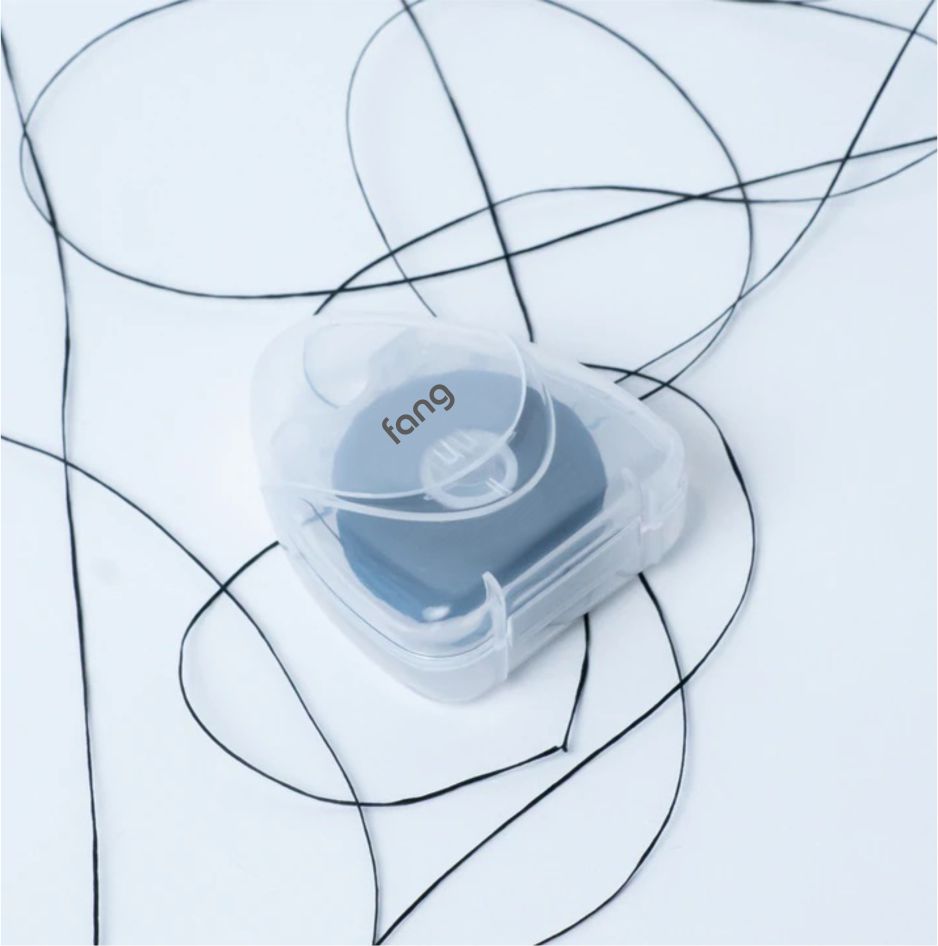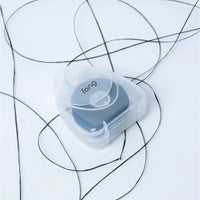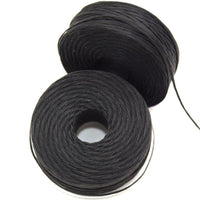 Average Customer Rating 4.4/5 (Over 261 reviews)
Mint Flavored Charcoal Floss
₹

499.00
₹

399.00
SAVE

₹

100.00
What you will get : A beautifully packed mint flavored black nylon floss in a transparent casing.
What you will get : A beautifully packed mint flavored black nylon floss in a transparent casing.
REAL REVIEWS. REAL RESULTS.
Show more
Reach where your brush can't and save painful visits to the dentists
Dentists recommend flossing as one of the most important tools to fight stubborn plaque formation in between teeth. Once plaque hardens it requires the dentists drilling machine.
Get instant satisfaction
Our natural nylon floss is black so it rewards you by showing you the plaque and debris you pull from your mouth in all its glory.
Gentle gum care and ultra Cleansing
Your Fang Floss is different. Its unique, textured weave gives it a maximal surface area to snatch plaque and debris from between your teeth. Unlike the smooth wax flosses that are too slick to effectively remove plaque, your Fang Floss will expand when it comes in contact with saliva to whoosh away sticky plaque.

Toxin Free: Unlike waxed plastic floss which can expose your mouth to toxins, our floss is made with nylon and is free of all toxins.
Stain busting: Absorptive coating pulls away coffee, wine, and other stubborn stains from the hard to reach insides of your teeth.
Flavored: With farm grown mint to address deep seated food particles that can make your mouth smell like a septic tank in spite of brushing twice a day.
4.4

based on 261 Verified reviews
I've been a regular user of Floss so I had to try this to see if it's better. This is the only one that comes with Mint and is black so it's really easy to see what has been pulled out.
I was looking for was a floss that had a lightly rough surface to actually help polish rough surfaces between my teeth, like toothpaste does on the outer exposed surfaces. The slick waxed floss, in my opinion, just glides over it. This floss has that grainy feel and it actually polishes on the insides which is unique
I got this as part of the Bundle & Save Package! I have been a regular floss user so I knew this won't go wasted. This is definitely better than anything you can buy at a pharmacy. It's black & minty so it really feels like you've sent mint to the crevices of your mouth
I read on Askthedentist about plastic floss containing carcinogens that can be ingested so was actively looking for a nylon or silk alternative
Got Questions? We've got you covered
Your Fang Floss is beautifully packaged in a transparent case, the textured nylon filament has expanding technology for a deep clean. The unique black coloring of the floss shows plaque lurking in the mouth.
The Fang Floss is made with nylon that reacts to the saliva and friction in your mouth, which then causes the woven filaments to expand. The expansion of the filament will reach into the nooks and crannies in your teeth to get rid of your plaque.
Ours is the gentle gum care woven floss. It is not the typical plastic waxed floss that can be purchased in most stores.
Yes dentists have told us it is more important to keep your implants free from any gum infection and flossing regularly is important with implants. We suggest you discuss with your dentist about the best way to care for your implants.
Show more